Football Academy in Spain
International Football Academy in Spain (Torrevieja) was founded by our Agency with the cooperation and support by professional FC Torrevieja.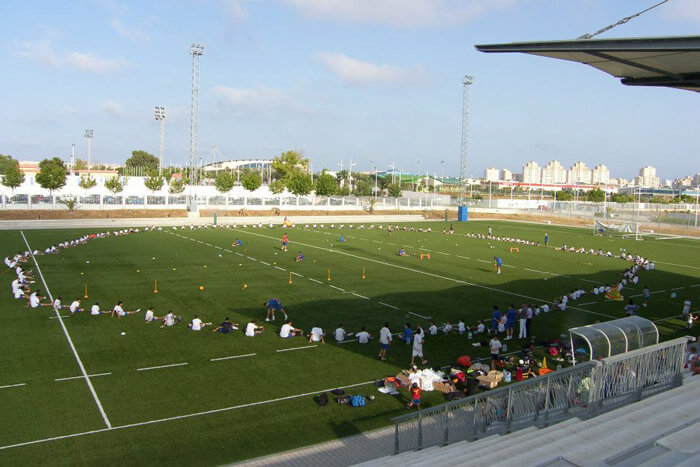 The main objective of our Academy — comprehensive development of the young athlete, regardless of his age getting him preapred to get scouted by any professional club in Spain and Europe. The Academy coaches have developed their own individual methology, which is based on the experience of the Europe leading football schools such as the Academy of «Barcelona» — La Macia and the Academy of «Ajax».
————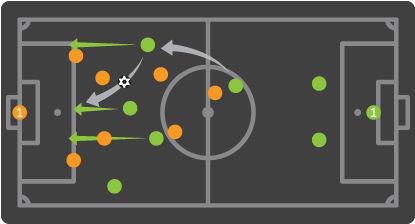 This methology of thoroughly selected specific football exercises and drills allows our young trainees of different age to acheave greater results for a shorter period of time. They train intensively in a comfortable environment not only improving their physical, mental and technical skills but getting socially atabtable and developing their personal qualities check out this site
.
————
Football Academy in Spain, Torrevieja
Advantages of our Academy
Fields of superb quality: All training sessions and trial matches are held on the magnificent football fields of the Municipal Sports Complex
Professional and experienced coaches: All our coaches are licensed having an extensive coaching experience in Spain, Russia, Britain and the Scandinavian countries with players of all ages
Individual training: Each academy trainee can raise his level of skills through individual sessions
A great opportunity to get scouted by a proffessional football club in Spain: Our agency will do its best to help talented young players to showcase their skills and get promoted on the transfer market and eventually scouted by any professional club or football academy in Spain and Europe. For more information about our services is here. In addition, on a regular basis we organise trials with test games inviting scouts and professional clubs representatives.
For whom ?
Age 8-20
For kids and teenagers (8-15)
For football schools trainees wishing to improve their skills
It is recommended to choose a comprehensive program in the group and individual lessons
For entry-level players «with glowing eyes»
Intensive and exciting sessions in a group will strengthen the wish to play the World sport # 1 and lay the base for further development of the footballer
If your child has not been admitted to a football school
We will prepare young man for the next trials in your favorite soccer team
If you want your child to be the leader of a team
Team games is the best option for developing the child's personality
Dreaming of your child getting scouted by one of the best Spanish clubs, but without much hope or just not knowing «how»?
We have established friendly and good business relations with many football academies and clubs, as well as cooperating with independent football scouts and agents through Spain and the entire Europe
For Football Players aged 16-20
Our Football Academy in Spain offers young, talented football players aged 14-20 from around the world willing to become professionals, an opportunity to try-out directly with professional and semi-professional football teams in Spain. The Academy has a large network of contacts that includes sporting directors, trainers, scouts, ex-footballers and player's agents in Spain and all over the Globe. Three — four times a year we organize group football trials playing friendlies against professional teams of Spain and from abroad looking to attract talented youngsters. The players at our academy receive individual technical training on a daily basis from experienced coaches and take part in all kind of tournements and football programs. We offer a range of programs that run from two weeks up to 9 months available any time of the year.
General program:
Daily training sessions for 3-4 hours (5 days per week).
Additional physical training (2 — 3 times a week)
Training in the wrestling club (1 per week)
Individual training sessions
Theory classes (1-2 hours per week)
Friendlies and officiall games with the local teams and clubs from other countries with scouts involved
Sports: swimming pool, tennis, basketball, beach soccer and so on.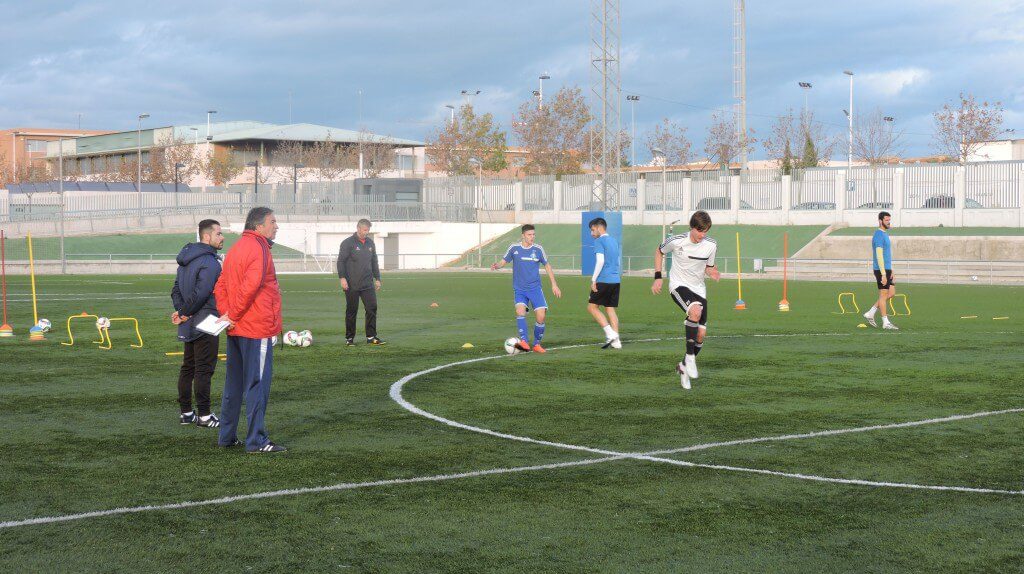 All Year Round Functioning
Accommodation (optional)
The hotel complex Cabo Cervera

In a rental apartment (in a villa)
Shuttle bus service is available upon request
Price
The actuall price is calculated individually depending on the period of stay, type of accommodation, any other additional service by either Academy or agency. Contact us here for more information.
(Visited 469 times, 1 visits today)