Football Camp in Spain, Alicante
Our Football Academy is pleased to anounce a preliminary enrolment into our football camp in Spain, Alicante for kids aged 8 — 16 with anEnglish course (as an option) starting June of 2021. Intensive football traning sessions are held by experienced English / Spanish speaking coaches + English lessons by professional native speaking teachers.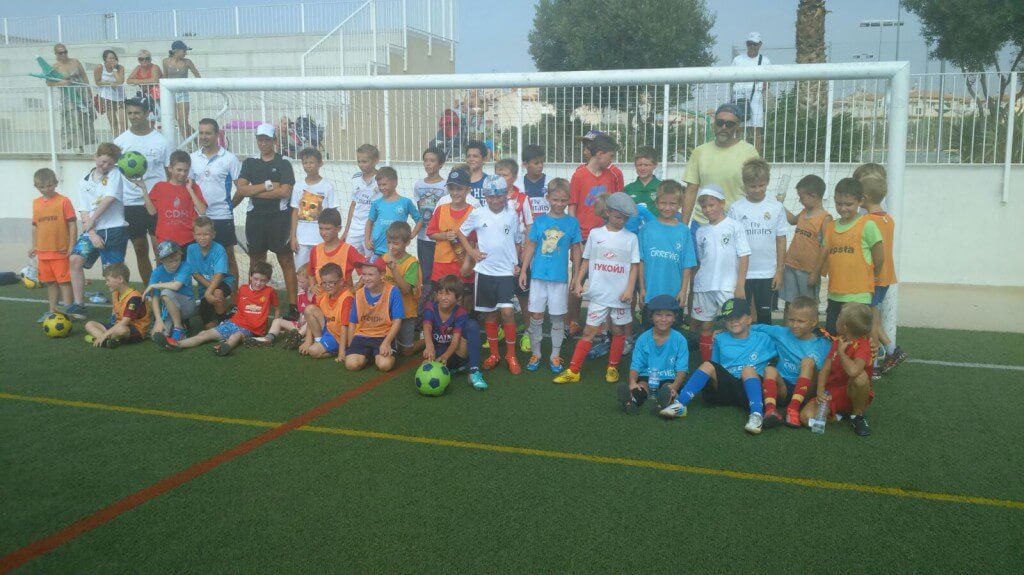 The Football Camp day hours
08:00 – 11:30 Football Training Session
12:00 – 13:30 Shower, Pool, Lunch (food not included in the fee)
13:00 – 14:30 English lesson
Through out the camp training sessions we will be organising matches against local teams and those having arrived from abroad.
Age Groups
8-9 years: 20 pax
10-12 years: 15 pax
13-14 years: 15 pax
15-16 years: 15 pax
EglisLessons
• 7-8 academic hours per week (from Monday till Friday, 1,5 hours per day)
• Certified teachers of Spanish
• Initial test before the classes
• Groups are defined as per age and the level of the language
• Work books are provided (included in the price)
• Course completion certificates to be issued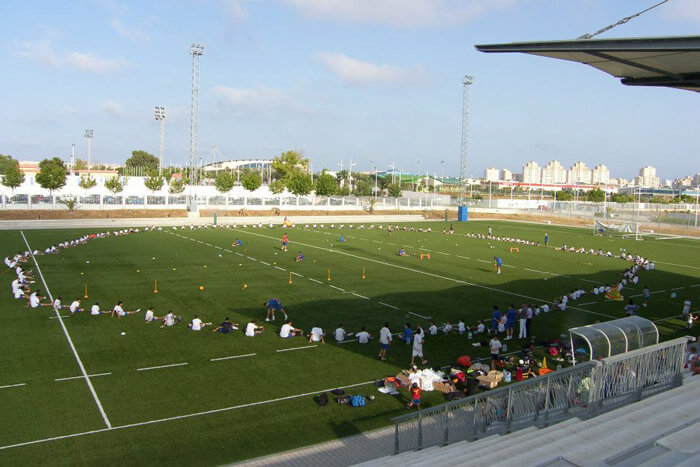 The Price For Football Camp in Spain + Spanish Lessons:
120 euros / 1 week (all materials included)
230 euros / 2 weeks
340 euros / 3 weeks
450 euros / 4 weeks
The fee included:
— 2 hours of everyday football training activities
— 1,5 hours of everyday Spanish classes
— Spanish lessons work materials
! Accomodation is not included and may be organised upon request !
BOOKING
Please send your request specifying the name, age, the booking period, the level of football abilities and the level of Spanish to the following e-mail: prosportagents@gmail.com
Within a couple of days you will receive a football camp in Spain, Alicante booking confirmation to the e-mail you have specified in your request visit Casino Winner Velkomstbonus.
(Visited 395 times, 1 visits today)